Today is the start of Women's month, which is celebrated not just here in the Philippines but all over the world. With this year's theme "We Make Change Work for Women: Juana Laban sa Pandemya: Kaya!", the UPOU Office of Gender Concerns (OGC) salutes all the Juanas and highlights the extraordinary roles of ordinary Juanas in the society as initiators, trailblazers and harbingers of change. 
We also honor the women frontliners who are striding head on to ensure public safety; and to give praise to women and girls who have adjusted their old routines into the new normal, and continued to make change work for them.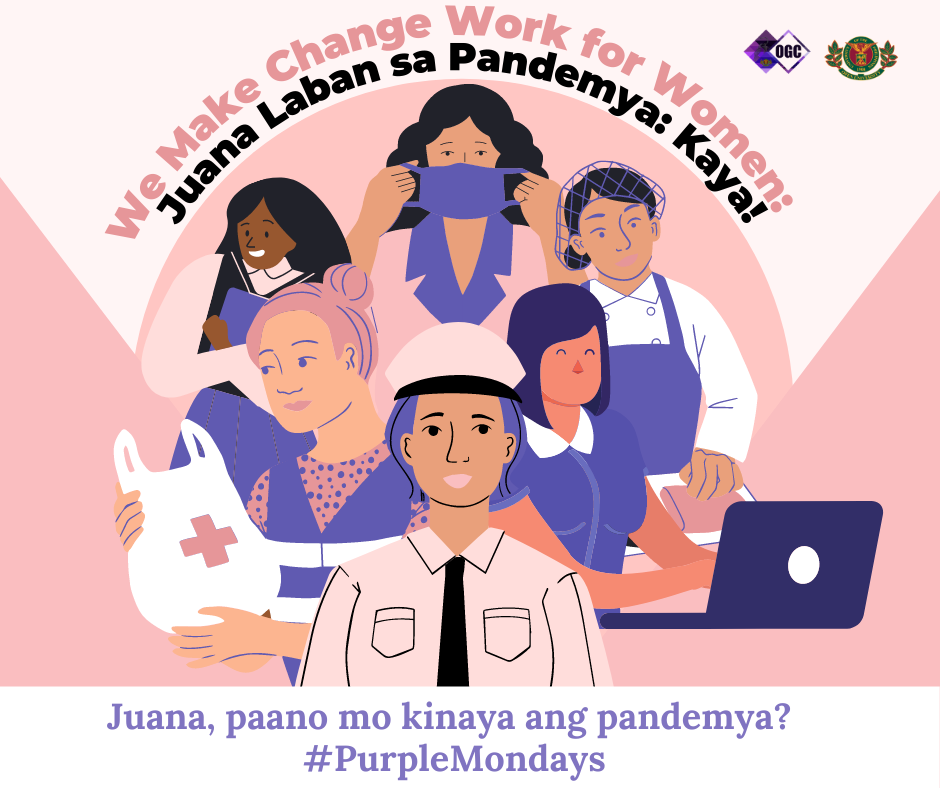 This month, we want to ask you, "Juana, paano mo kinaya ang pandemya?" (Juana, how did you cope with the pandemic?) We want to hear your thoughts on how the pandemic has affected you and how you conquered it. You may share your answers with us on this link: https://forms.gle/7Rfx5Pks3c17EZza9. 
We also want to encourage the public in joining us on #PurpleMondays. Share your selfies in the comments section wearing your best purple attire. You can also share this post to celebrate #InternationalWomen'sMonth to your friends and family.

Happy International Women's Month!