Latest News
The Office of Gender Concerns conducted an online discussion on June 5 2020 at 3:00 PM to 4:00 PM, through the video-conferencing platform Zoom, to open the conversation about Sexual Health. The discussion was led by Dr. Maria Rowena Raymundo, UPOU's Master of Distance Education and Graduate Certificate in Distance Education Program Chair, Assistant to the Vice Chancellor of Academic Affairs on QA , and board-certified Obstetrician-Gynecologic Surgeon, subspecializing in infectious diseases.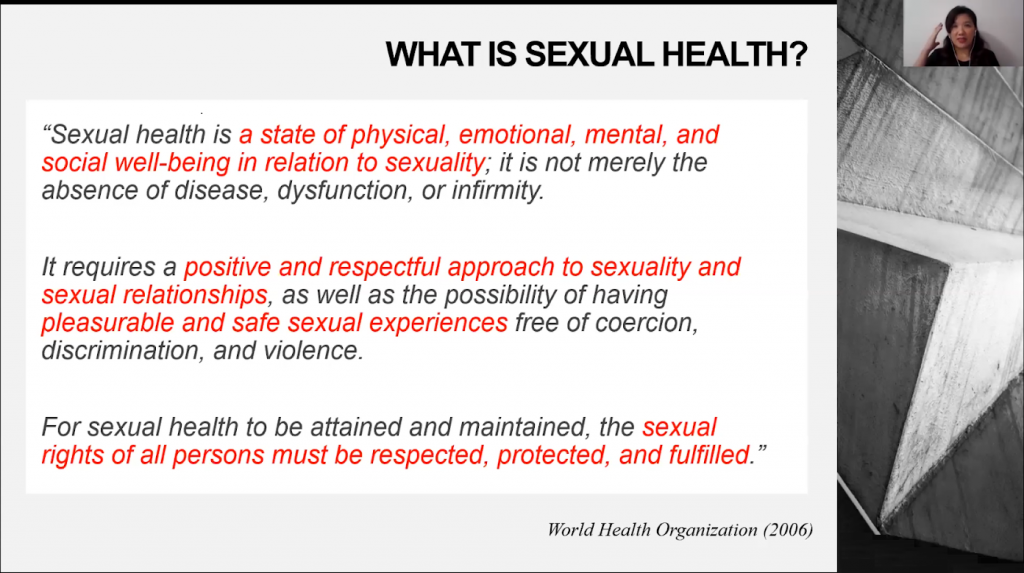 Latest News
The Office of Gender Concerns is happy to report that UPOU has meet the mandate of devoting a minimum of 5% of its total budget to gender and development endeavors, for the third consecutive year! The UPOU GAD Accomplishment Report has been reviewed and endorsed by the Philippine Commission on Women in April 2020.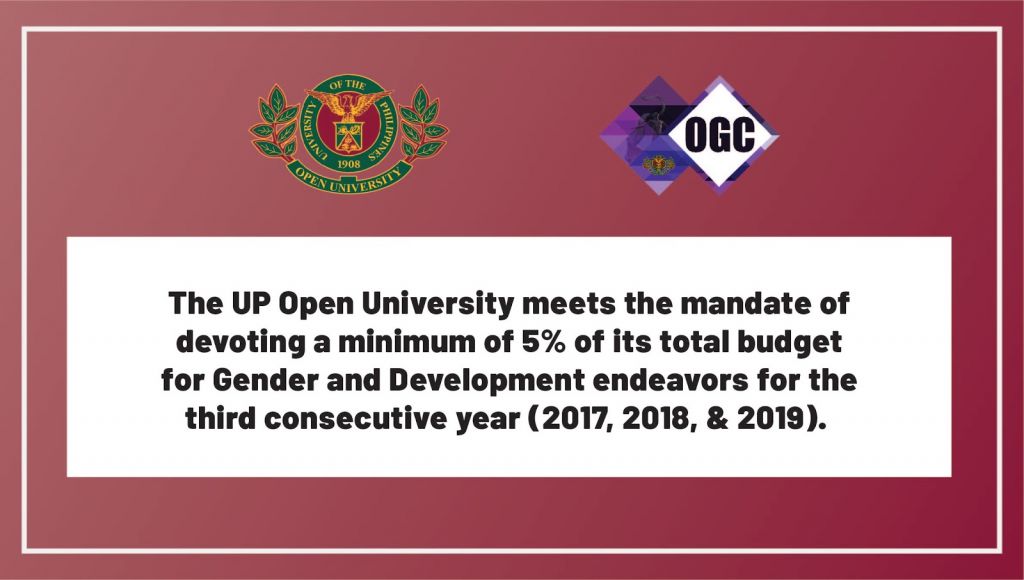 Latest News
The UP Open University (UPOU) Office of Gender Concerns (OGC) started the celebration of Women's Month with a Kick-Off Event on 4 March 2020 at the UPOU Headquarters Main Building Lobby.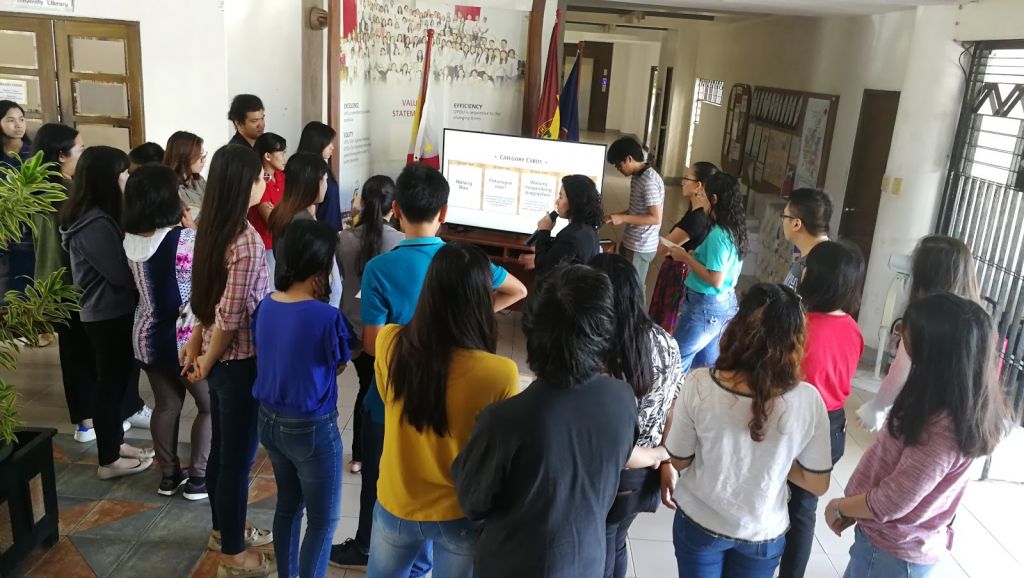 Announcements:
---
Massive Open Online Courses (MOOCs) are upcoming from the Office of Gender Concerns. These are free online courses available for interested individuals and organizations, and may be used as part of mandatory gender sensitivity training of employees in any institution (for certification of completion, please contact us before the start of courses when they are made available). These courses are entitled:
Course 1 - Understanding Sex, Gender, And Sexuality: Definitions, Perspectives, and Issues
Module 1: Constructs of Gender, Sex, and Sexuality
Module 2: Gender Socialization Processes and Social Institutions
Module 3: Developments in Feminism
Module 4: Perspectives from the LGBT Community
Module 5: Masculinity and Gay Theories
Module 6: Issues on Gender and Sexuality in the Philippines (and beyond)
Course 2 - Gender Sensitivity: Gender-based Discrimination And Oppression
Module 1: Sexual Identity Politics and Intersectionality of Identity
Module 2: Gender-Based Discrimination and Oppression
Module 3: Economics, Politics, and Other Socio-Cultural Aspects of Gender and Sexuality