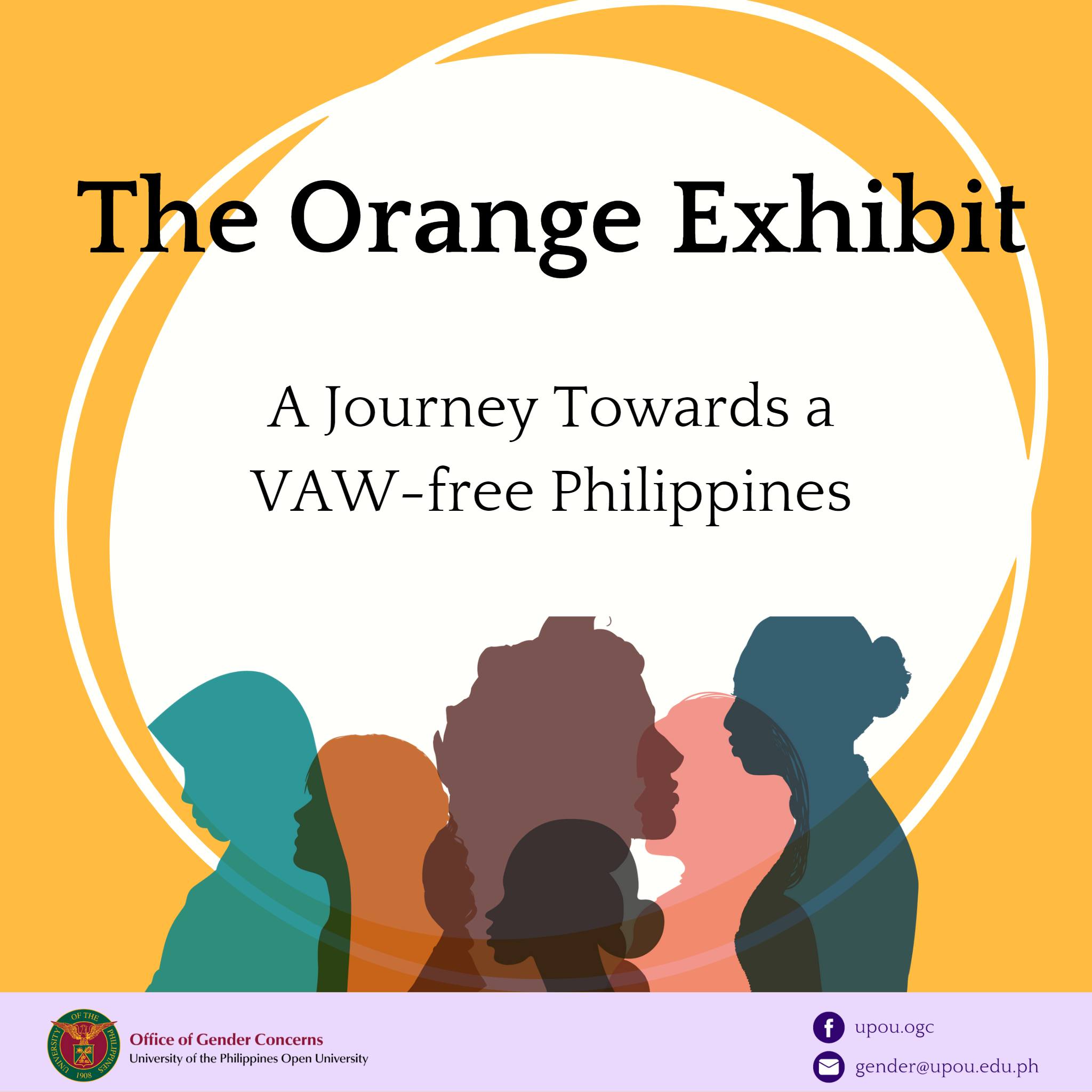 The Online Orange Exhibit: A Journey Towards a VAW-Free Philippines is launched by the University of the Philippines Open University Office of Gender Concerns to celebrate the 18-Day Campaign to End Violence Against Women. It was launched on November 25, 2022, and will continue until December 12, 2022, the last day of the campaign.
It tackles critical social movements, personalities, and groundbreaking legislation that helped Filipinas gain protection against gender-related violence. The exhibit aims to make more people aware of the history of the fight to end VAW, especially the rights of women enshrined under Philippine laws.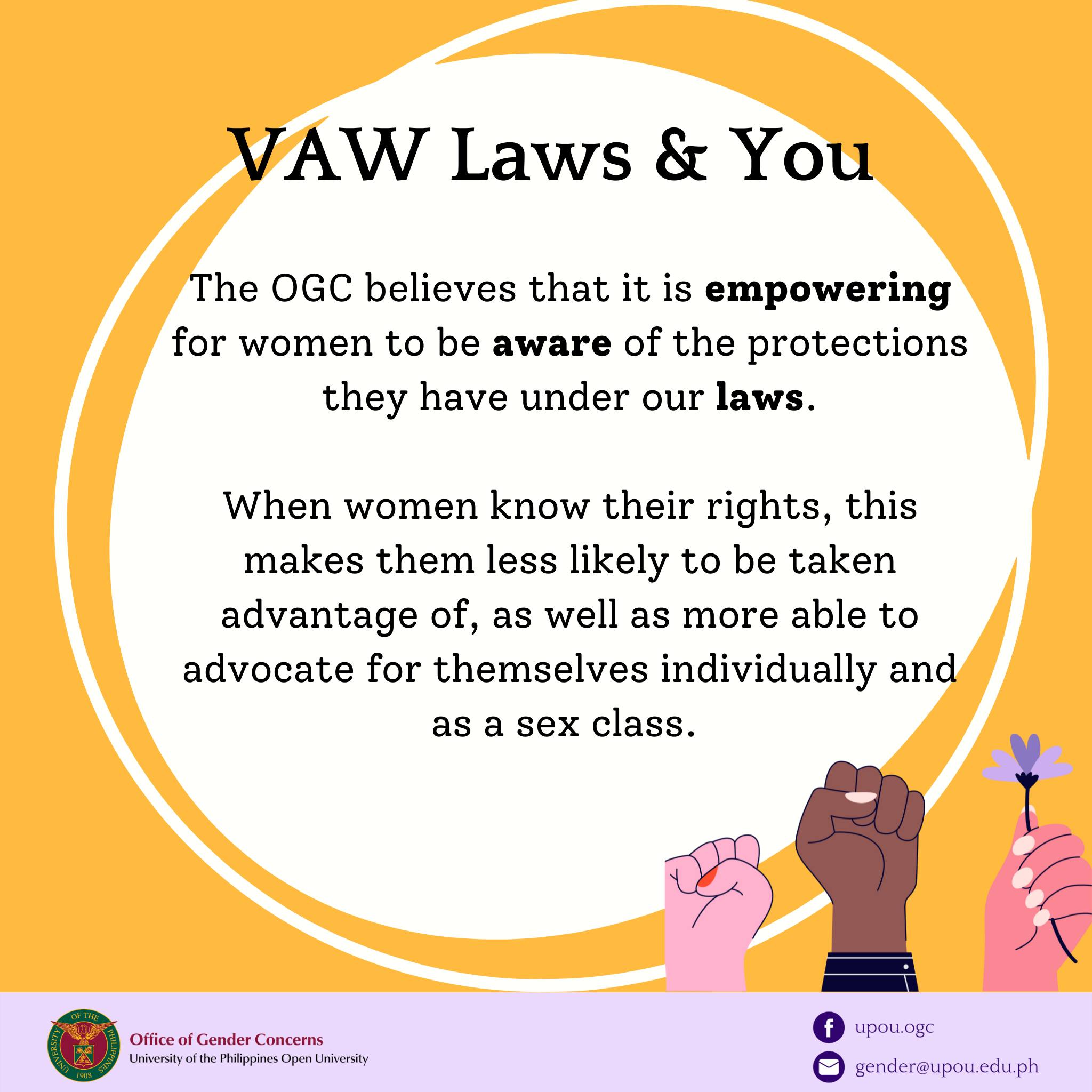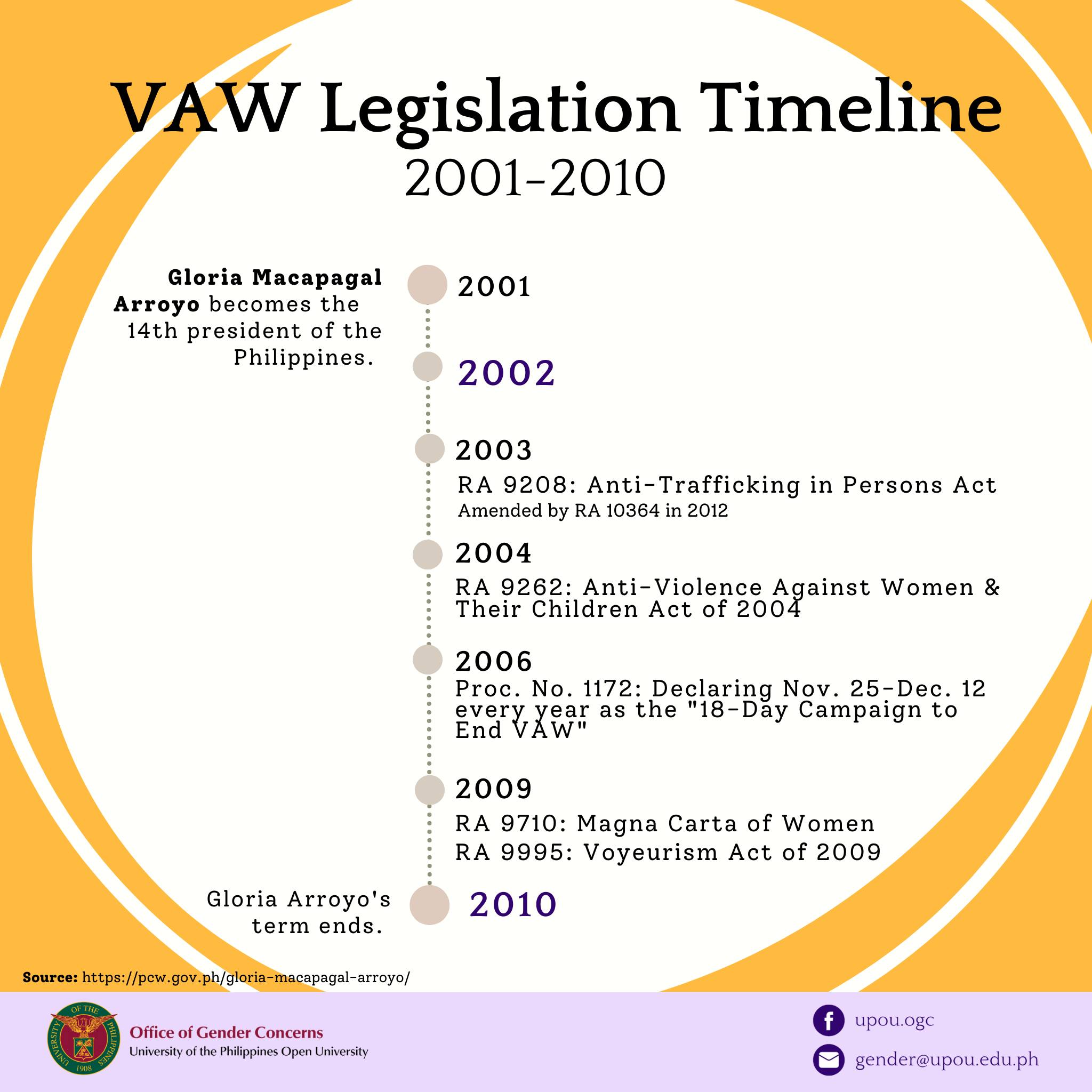 Violence against women and girls is one of the most common, pervasive, and serious violations of human rights in our society. This violence manifests itself in a variety of ways, including different kinds of abuse. Knowing our rights is one of the most important ways to help people recognize abuse and in turn, act upon it.
Join us in the journey of solidarity and sisterhood! Let's continue the fight together!

Share the online orange exhibit to your colleagues, friends, and circles. 
Faye Anjeli Lopez and Arielle Joyce Arizala